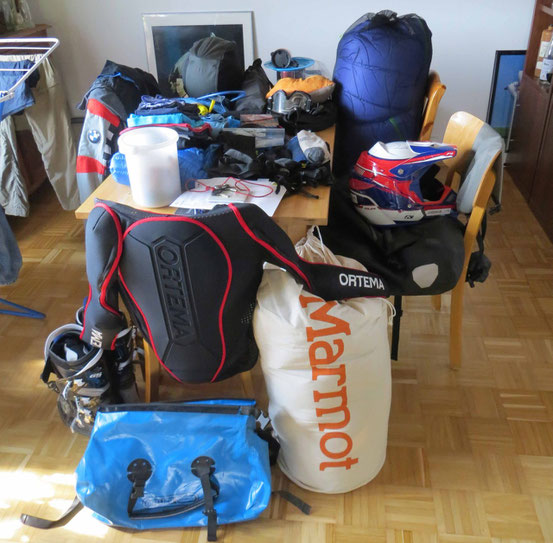 well, the 14 days at home are almost over. On sunday we are getting on the airplane back to Ulan Baatar, where the two BMW F800 Adventures are awaiting us.
I had exciting days back home: Great talks during the BMW Motorrad Days in Garmisch, a wonderfull groupe for the BMW Motorrad International Tourguide Academy and now it's really time, to get back on the (off)road and finally reach Magadan!
Everything is prepared:
- Corinnas riders gear & personal things
- The new BMW Motorrad Adventure GPS is loaded with tracks and waypoints
- The new tent (Wechsel Outpost 3) is ready (my Outpost 2 is just two small for the two of us)
- And two sets of MITAS E 09 have just been delivered to the Oasis guesthouse in Ulan Baatar
So it is all set for the second leg of the Hard Way East!
We are going to see lake Baikal, ride the BAM and the road of bones all the way up to Magadan - that's the plan. Let's see what's happening on the way...
I keep you posted - You can also find lot's of pictures and videos here on the BMW Motorrad homepage
---